Sleepwalkers are Nocturn's ghost minions.
History
They first appeared in "Frightmare." While powerful, Nocturne can summon ghost minions called Sleepwalkers, who he uses to put his victims to sleep for him, so he can put a dream helmet on them. They also serve as his guards/warriors.
During his attack on Amity Park, Nocturne disbached a large army of Sleepwalkers to put the whole town to sleep, after Danny was defeated by Nocturne, they went on, to put everyone to sleep.
After awaking, Danny discovered, fought and destroyed several of them, after being captured by their master, durring his second battle with him, Danny also destroyed more Sleepwalkers, only for Nocturne to summon/create more.
While attacking Nocturne's base, the sleepwalkers attacked Tucker and Jazz who were in the factory, while in Nocturne's dream, Danny and Sam met hundereds, however after Tucker disabled the antena that was chanalling the dream energy into Nocturne, they disintegrated.
Several of them are seen again in the series finale, Phantom Planet, in the Ghost Net, then among the group of ghosts attacking Danny, and later helping to save the Earth by turning it intangible.
Appearance
The Sleepwalkers are all alike: they are fat green ghosts with no eyes and sewed eyelaids with fang-like teeth.
Powers and Weaknesses
Nocturne can summon Sleepwalkers whith the phrase "Sleepwalkers, form". They are very strong, posses standard ghost powers (Flight, intangibility, etc.), as well as elongation, regeneration, and physical manipulation of their bodies. They also share Nocturne's power to put beings to sleep.
However, they are weak against Danny's ghost rays and his Cryokinesis.
They get stronger as Nocturne gets stronger.
Sightings
Season 3
Trivia
Gallery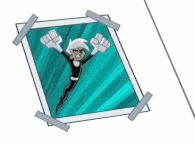 Click here to view the gallery.
Ad blocker interference detected!
Wikia is a free-to-use site that makes money from advertising. We have a modified experience for viewers using ad blockers

Wikia is not accessible if you've made further modifications. Remove the custom ad blocker rule(s) and the page will load as expected.