Quit pushing me, V-man.
This article is a stub. Please help the Danny Phantom Wiki by expanding it.
History
Sam's parents are the overall antithesis of their daughter, being a pair of super-optimistic socialites. Jeremy's side of the family inherited a large fortune from Izzy Manson, who invented a machine that twirled cellophane around deli toothpicks. Overall, the Manson family is very wealthy and are apt to express their wealth in lavish ways, such as turning their basement into a movie theater/bowling alley or hiring an entire medical staff for Sam who came down with a common cold. They possess an enormous disdain of Sam's nonconformity and constantly try to steer her away from it. The Mansons have a rivalry with the Fenton parents. Sam's fathers name is Jeremy Manson, and her mother is credited as Pam.[1][2]
Sightings: Pam
Season 1
Season 2
Season 3
Sightings: Jeremy
Season 1
Season 2
Season 3
Gallery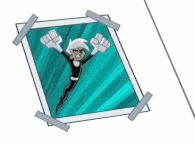 Click here to view the gallery.
Trivia
Girl's Night Out is the only episode that Pam has appeared in without her husband.
References
↑ "Reality Trip." Director: Butch Hartman, Wincat Alcala, Gary Conrad, Kevin Petrilak; Writer: Steve Marmel, Marty Isenberg, Sib Ventress.". Danny Phantom. Season 2. Episode 37/38. 2006-06-09. Nickelodeon
↑ "Girls' Night Out." Director: Butch Hartman, Wincat Alcala, Gary Conrad; Writer: Kevin Sullivan".". Danny Phantom. Season 3. Episode 53. 2007-07-10. Nickelodeon.
Ad blocker interference detected!
Wikia is a free-to-use site that makes money from advertising. We have a modified experience for viewers using ad blockers

Wikia is not accessible if you've made further modifications. Remove the custom ad blocker rule(s) and the page will load as expected.