Quit pushing me, V-man.
This article is a stub. Please help the Danny Phantom Wiki by expanding it.
This page is for Maddie the cat, Vlad Masters' cat. For other uses, see Maddie (disambiguation).
Maddie is Vlad's cat named after his love interest, Maddie Fenton.
History
In "Maternal Instinct," Danny tells Vlad that he should get a "lonely-guy cat."
In "Infinite Realms," Vlad plays chess with Maddie out of boredom, then talks to her and pretends that she thought of the idea for him to watch TV to cure his boredom. He then tells her, "If anyone asks, you're my sister's cat."
Appearance
Maddie is a white cat with yellow eyes. Her breed varies between episodes from a domestic short hair to Persian.
Sightings
Season 1
Season 3
Gallery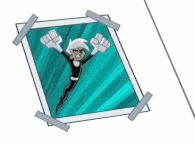 Click here to view the gallery.
Ad blocker interference detected!
Wikia is a free-to-use site that makes money from advertising. We have a modified experience for viewers using ad blockers

Wikia is not accessible if you've made further modifications. Remove the custom ad blocker rule(s) and the page will load as expected.