Quit pushing me, V-man.
This article is a stub. Please help the Danny Phantom Wiki by expanding it.
The Fenton Family Ghost Assault Vehicle (GAV) is the Fentons' RV.
History
The GAV is an RV that the Fentons use for road trips and daily travel. It is equipped with anti-ghost weaponry.
Weapons in the RV
The GAV contains a massive arsenal of weapons. They are all customized for fighting ghostly creatures. There are different types of:
Laser Cannon
Freeze Ray
Energy Beam
Lightning
Ecto-Converter
Sightings
Season 1
Season 2
Season 3
Gallery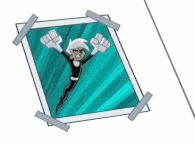 Click here to view the gallery.