Quit pushing me, V-man.
This article is a stub. Please help the Danny Phantom Wiki by expanding it.
The Fenton Blimp is a blimp that deploys from the Emergency Ops Center of Fenton Works. It can transform into a jet plane.
History
Danny deploys the Fenton Blimp in "Pirate Radio" as part of the rescue mission for the teens of Amity Park to save their parents from Youngblood's ship.
Sightings
Season 2
Season 3
Gallery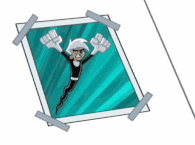 Click here to view the gallery.
Ad blocker interference detected!
Wikia is a free-to-use site that makes money from advertising. We have a modified experience for viewers using ad blockers

Wikia is not accessible if you've made further modifications. Remove the custom ad blocker rule(s) and the page will load as expected.