Quit pushing me, V-man.
This article is a stub. Please help the Danny Phantom Wiki by expanding it.
The Far Frozen, also known as the Realm of the Far Frozen, is the home of Frostbite and his people.
History
In "Infinite Realms," Danny, Sam, and Tucker accidentally crash the Specter Speeder on the outskirts of the Far Frozen.
In "Urban Jungle," Danny goes to the Far Frozen to find Frostbite, with the hopes that he can help Danny with his problem with Undergrowth.
Sightings
Season 3
Gallery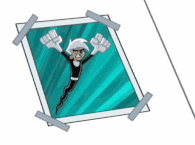 Click here to view the gallery.
Ad blocker interference detected!
Wikia is a free-to-use site that makes money from advertising. We have a modified experience for viewers using ad blockers

Wikia is not accessible if you've made further modifications. Remove the custom ad blocker rule(s) and the page will load as expected.