Quit pushing me, V-man.
This article is a stub. Please help the Danny Phantom Wiki by expanding it.
Dale is a student at Casper High School.
History
In One of a Kind, Dale stops with Dash to admire Skulker's "high-quality bullying" of Mikey attached to the wall with ectoplasm.
In Splitting Images, he and another student take the hat of a band class member and play catch with it. However, Poindexter smacks him in the face with a locker door on account of his bullying, and he later recounts this to his friends at lunch.
Appearance
He has short black hair.
Sightings
Season 1
Gallery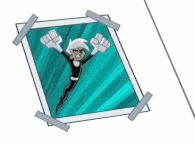 Click here to view the gallery.
Ad blocker interference detected!
Wikia is a free-to-use site that makes money from advertising. We have a modified experience for viewers using ad blockers

Wikia is not accessible if you've made further modifications. Remove the custom ad blocker rule(s) and the page will load as expected.