Ashley is a student at Casper High School. She is a minor background character.
History
She is often seen among a crowd of Casper High students in the background in hallways.
In "Beauty Marked", she participated in the Miss Teenage Happy Princess Beauty Pageant. Tucker asked her out. She refused until Tucker told her he was Danny's best friend.
Appearance
Ashley wears a light pink crop top and a magenta skirt. She has wavy, black hair and keeps half of it up with a pink hair tie. She has a necklace with a pink pendant.
Sightings
Season 1
Season 2
Season 3
Gallery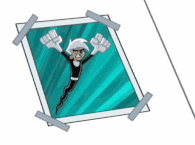 Click here to view the gallery.
Ad blocker interference detected!
Wikia is a free-to-use site that makes money from advertising. We have a modified experience for viewers using ad blockers

Wikia is not accessible if you've made further modifications. Remove the custom ad blocker rule(s) and the page will load as expected.